Web3 wallet optimized for gaming
Intella X Wallet is the designated Web3 wallet for the Intella X platform with Web2 and Web3 gamers in mind. Integrated with the Web3Auth solutions, the wallet offers the highest level of security with intuitive login process for both mainstream Web2 and Web3 users to enable the users to safely and easily access their digital assets as well as gain access to the features of the Intella X platform with the best user experience.
Seamless login experience with added security
Create your Intella X wallet with the familiar login experience by Web2 mainstream users onto Web3 without seed phrases, or external wallets. Experience the security of non-custodial login through enterprise grade MPC (Multi-party computation) enabled key infrastructure. Integrated with Face and Touch ID, or conventional passcode, and 2FA for added security.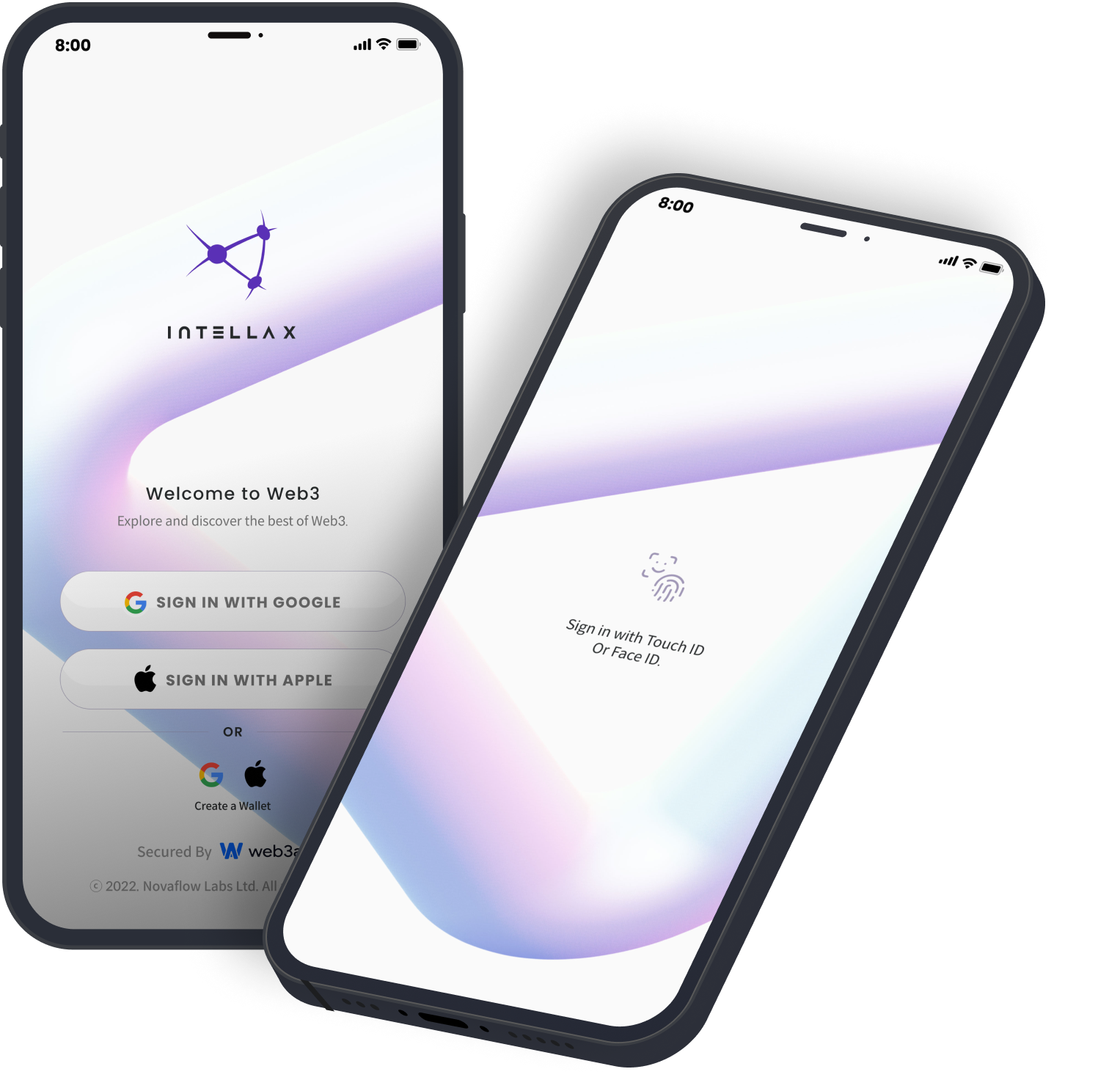 Multi-chain digital asset management support
Send, receive, bridge as well as manage various of digital assets across Ethereum and Matic Network Check your wallet balance, transaction history, and other details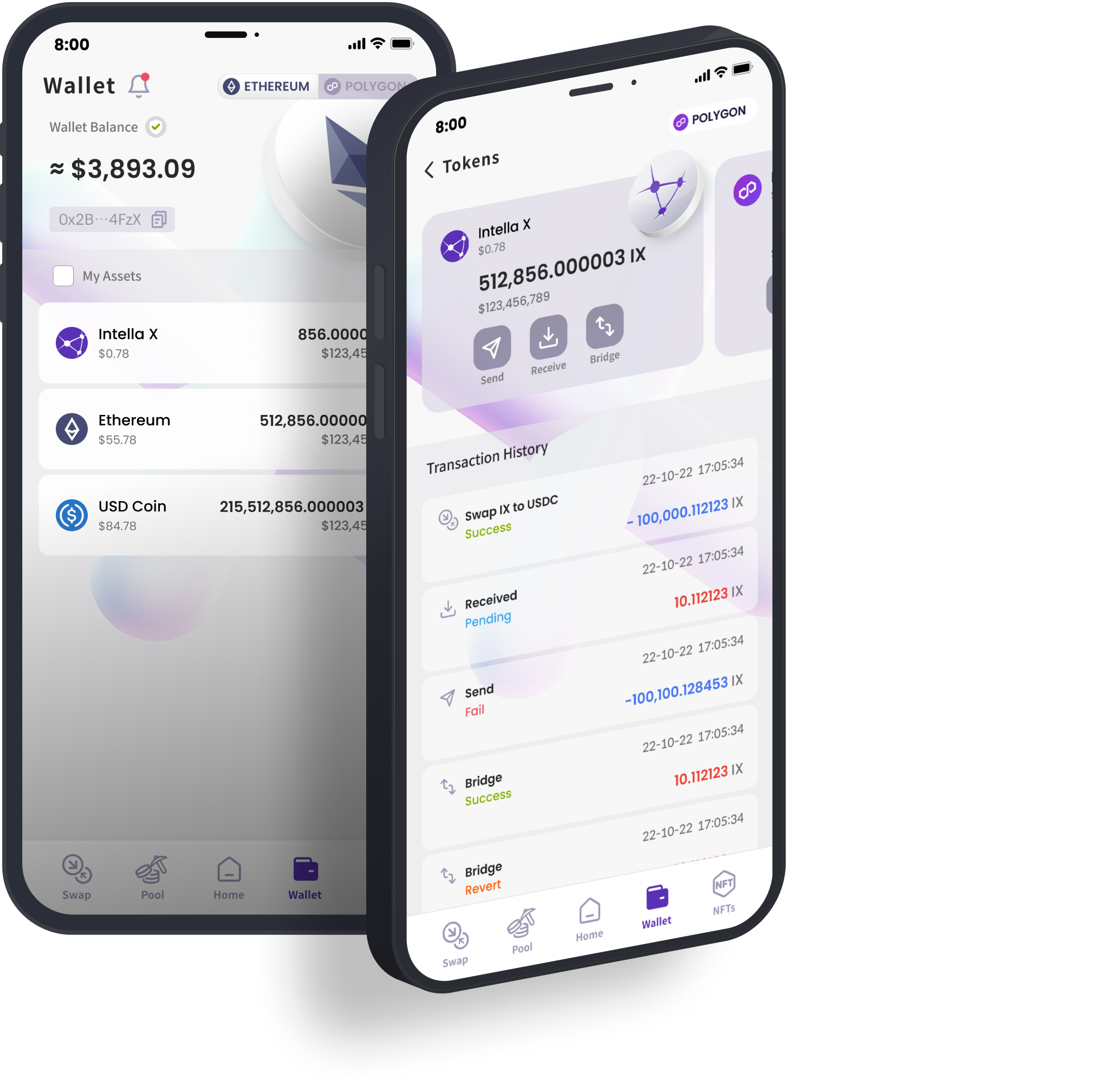 One-stop digital wallet for blockchain gaming
Access other Intella X platform services such as DEX, NFT Marketplace, Launchpad and games With easy to understand, intuitive UI/UX.