Enjoy a smooth trading experience
Use Intella X DEX anywhere on PC and mobile devices!
Launch App
Trade and get rewarded on Intella X DEX
A decentralized exchange tailored to Web3 gamers.Everything a DEX is, and more.
Swap assets
Swap mainnet tokens, game tokens, and other assets fast and easy on Intella X's own decentralized exchange.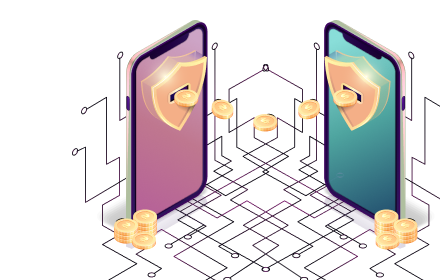 Meta transactions
Don't have mainnet currencies to pay the gas fee on your transactions? Use your game tokens instead.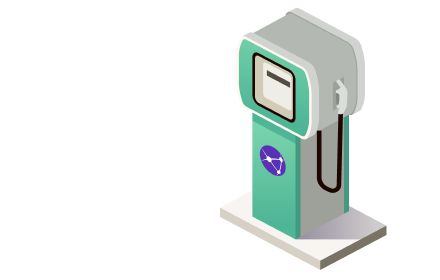 Get rewarded
Provide liquidity to asset pools on the exchange and get rewarded for your contribution.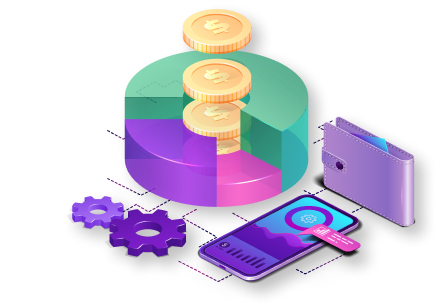 Multiple Web3 game economies, one ecosystem
Trade across different game economies
We operate our own DEX to accommodate a wide variety of game economies that co-exist within the Web3 ecosystem of Intella X. Users can easily swap one game asset for another on Intella X DEX.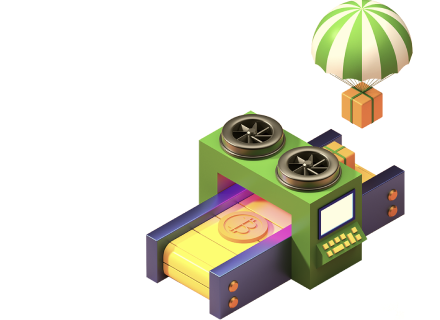 Game assets can hold value outside of the game
In Web2, it is conventional to limit the value of in-game assets to the boundaries of the game's life cycle; trading game assets outside the game is always a risk to the users. However, Web3 game assets can hold value outside of the game, and users are free to trade these assets with widely accepted digital assets in the market such as MATIC and USDC.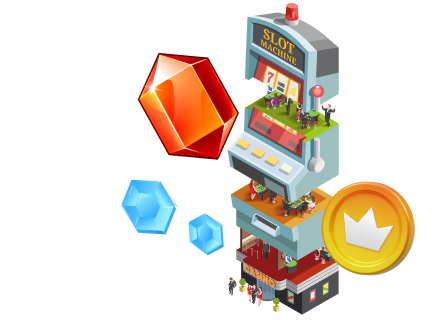 Swap and stake assets with ease
Quickly trade one asset for another
Swap
Intella X DEX allows the exchange between all digital assets supported by the platform's ecosystem. Use the DEX when you need to quickly trade in your game tokens for USDC or other assets in a matter of seconds.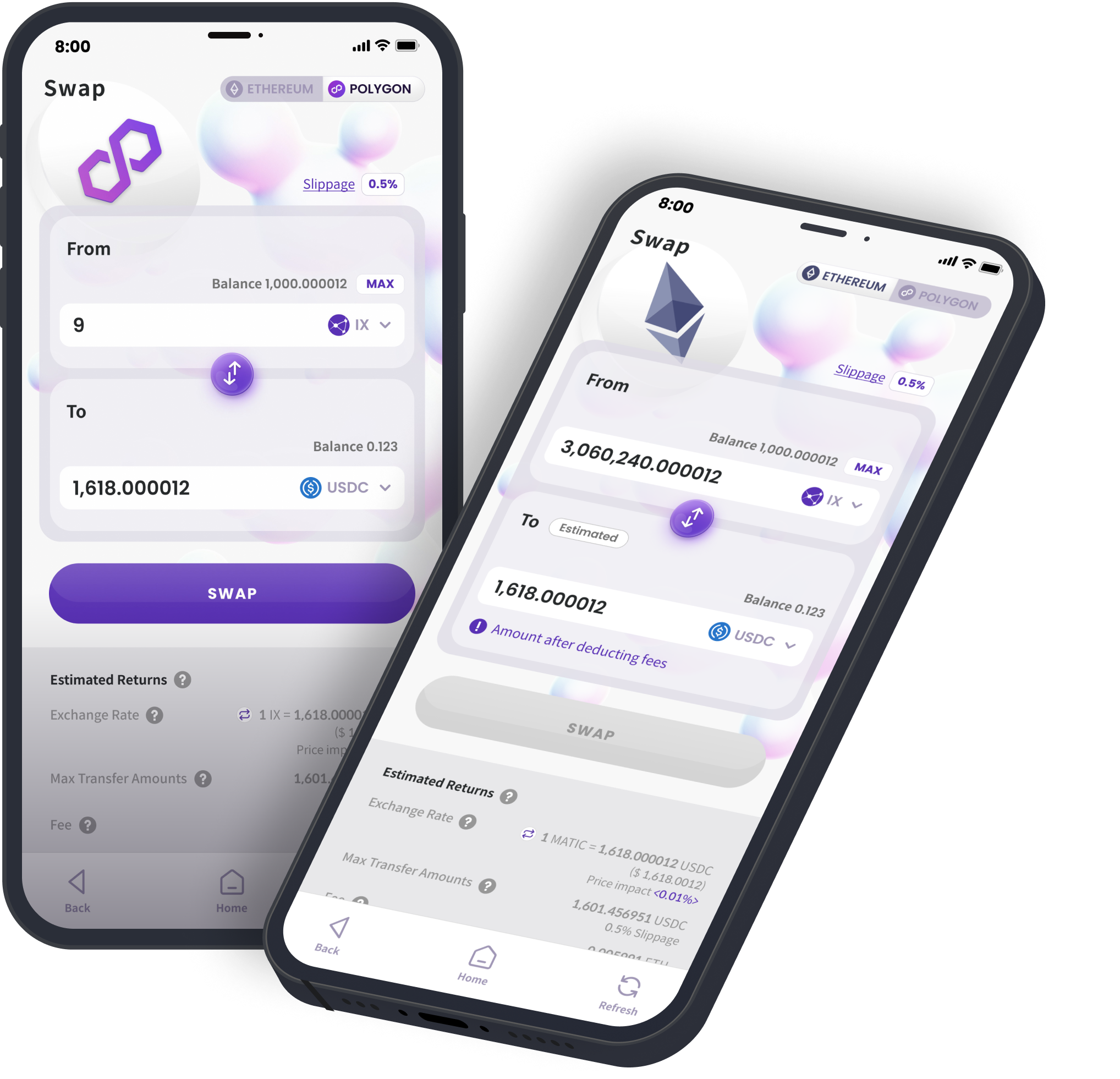 Deposit assets and earn rewards
Pool
Asset pools provide the liquidity necessary to facilitate swaps on Intella X DEX, and users can offer to provide liquidity to these pools by staking their digital assets. Liquidity providers on Intella X receive rewards for their contribution to the ecosystem.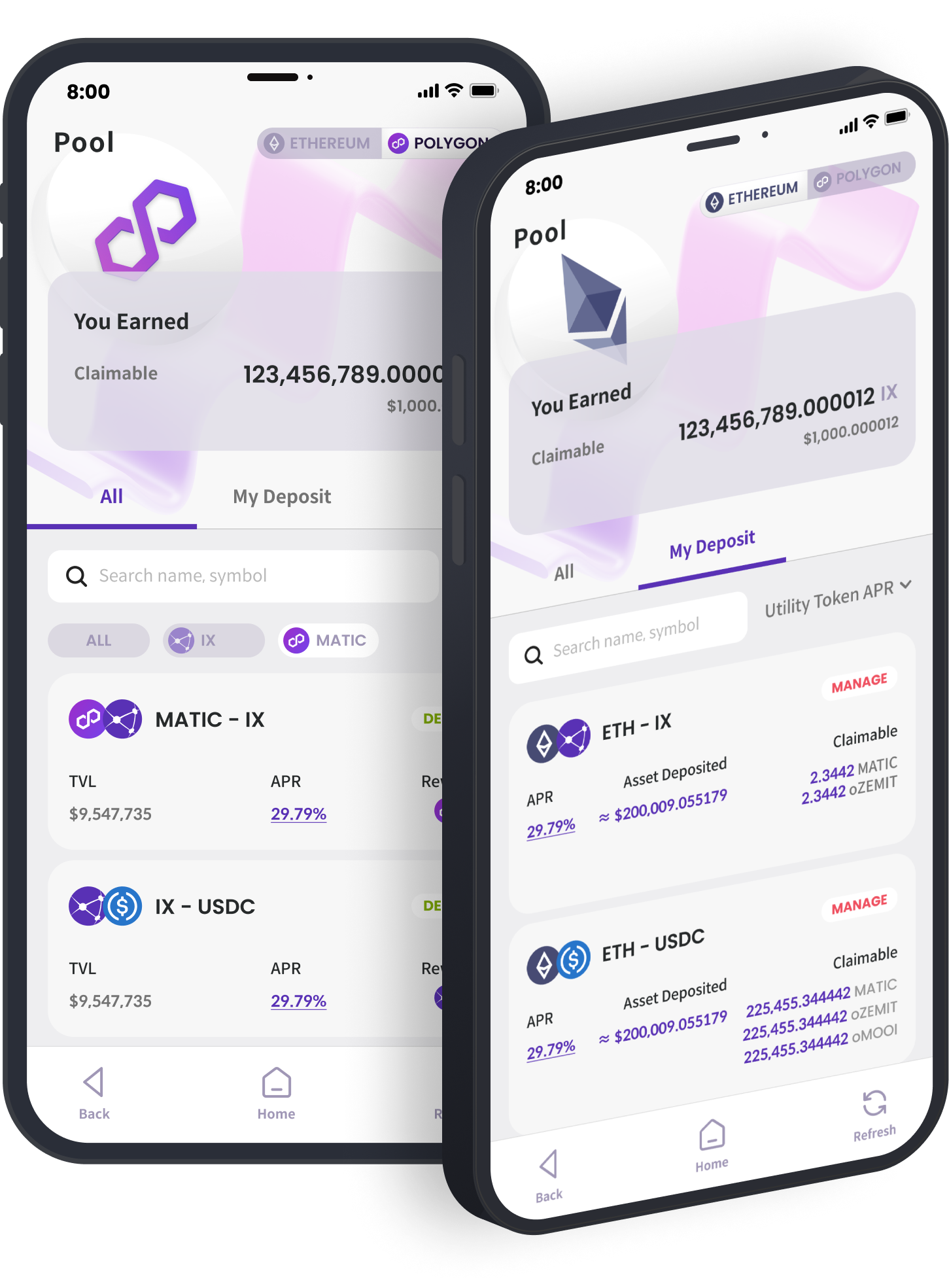 Available on both PC and mobile
DAPP
For better accessibility and user experience, Intella X DEX is also available on the web! Access the Web3 DEX freely on-the-go from any mobile device, or any desktop PC.